Vacation rental managers and owners who have listings on HomeAway's sites are reporting that HomeAway is cracking down on content in vacation rental listings that provides information to guests about how to contact the owner or manager directly to avoid paying HomeAway's service/traveler fee.
In an email to customers, HomeAway said, "We will deactivate listings that contain messaging indicating that travelers are encouraged to pay outside of our reservation system."
New listings on HomeAway are being closely checked against HomeAway's "Marketplace Standards." One manager who has other listings on HomeAway recently added a new group of listings and included an office photo to all the listings — both old and new. The photo was removed from the new listings, but not the existing ones.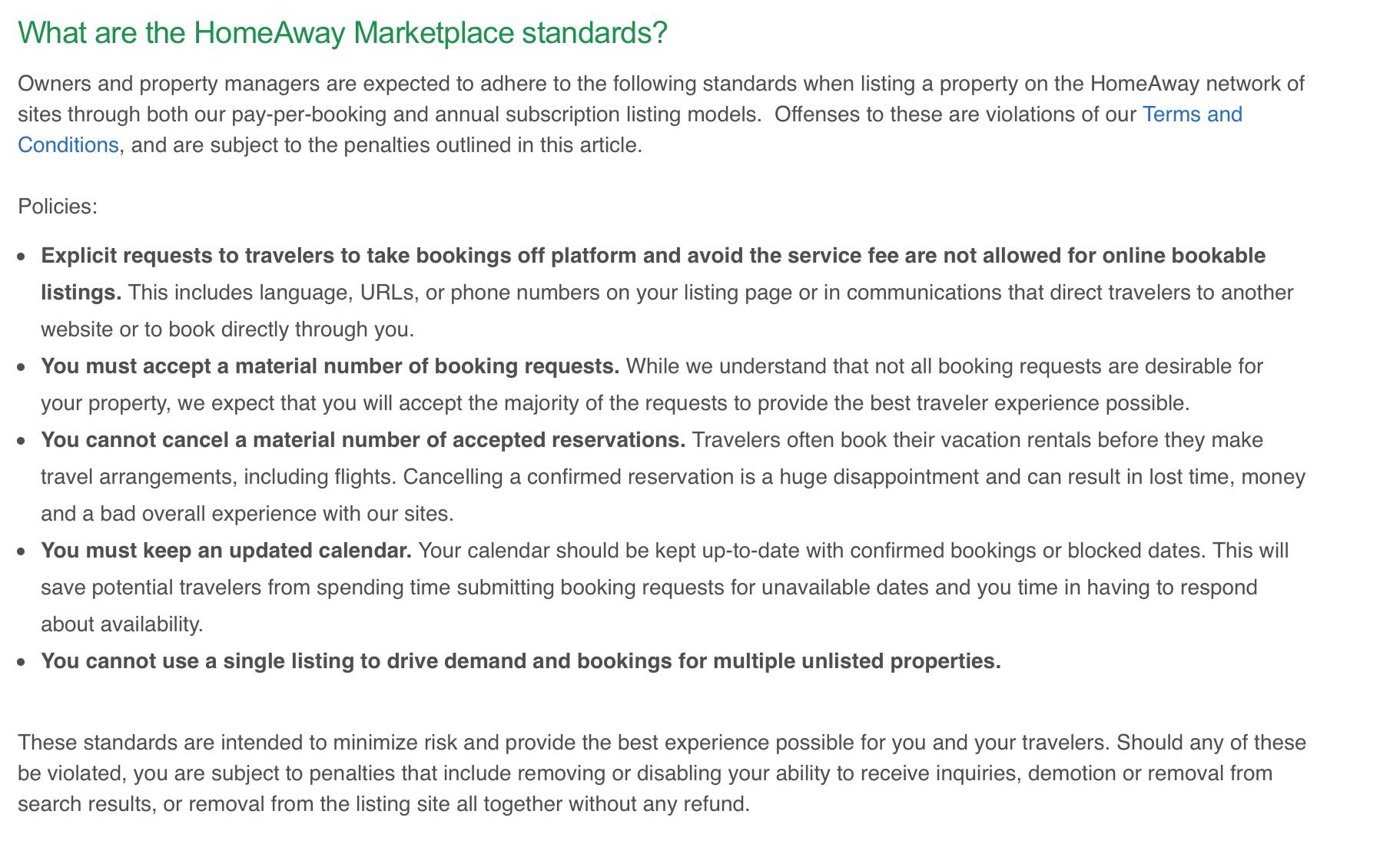 However, individual owners are beginning to report changes to existing listings. It appears that HomeAway has initiated an effort to comb through existing listings searching for language, photo captions, URLs and phone numbers than lead travelers to contact managers directly.

HomeAway's Terms and Conditions state, "Members agree not to encourage or advise a traveler to avoid or circumvent the service fee charged by HomeAway."

We reached out to HomeAway to find out if there has been a change in processes for enforcement but have not yet received a response.

<!-comments-button-->