When a guest is considering renting a vacation home, purpose, cost, and location remain top considerations.
Increasingly, however, guests, owners, prospective employees, and regulators are also interested in how your company contributes to the community and makes the world a better place. A recent Cone Communications survey revealed that 87 percent of Americans will purchase a product because a company supports an issue they care about.[1]
Have you considered developing a well-defined social impact strategy that resonates with your guests, owners, and employees? According to a study by Deloitte, having one can help you accomplish the following:
Create new market opportunities.
Transition regulatory relationships from reactive to proactive.
Attract and retain top talent.
Enhance brand value with key stakeholders.
Build resilient, sustainable supply chains.[2]
What if you partnered with a local environmental group to help resolve a pressing issue in your community? Could that open an entirely new market of potential guests and owners who care passionately about the environment?
If you helped Rent by Owners (RBOs) address noise-related complaints, could you reduce the risk of angry neighbors lobbying for rent restrictions? What if you decided to focus your efforts on low-income owners who are not direct competitors? Could you be viewed as a company that works to alleviate poverty?
Prospective and current employees want to work for a purpose-driven company. As Deloitte and others make clear, millennials, baby boomers, retirees, and Generation Xers are increasingly seeking opportunities to pursue social impact work in the corporate sector. This isn't just a millennial issue. In a tight labor market, or even one that isn't that tight, providing meaningful work is important. Do you have purpose-driven initiatives that truly engage current and prospective employees?
Is your supply chain socially responsible? If you give your owners and guests gifts, are the gifts locally sourced? Are your linens and cleaning products environmentally sustainable?
If you're seriously interested in developing a social impact strategy, it's important to understand that yesterday's community support isn't today's social impact.
The History of Social Impact
For many business owners, social impact has evolved from a pure public relations play, in which a company might make a one-time charitable donation, to an important part of business strategy aimed at protecting the company.[3] Recently, social impact has also embraced the establishment of "social first" companies that at the outset, are designed to "do good" but also make money.
Charity
We all understand charitable giving. It usually takes the form of a donation of money or time. Donating money to United Way or volunteering to help clean up a local beach are examples of charitable giving.
Corporate Social Responsibility (CSR)
CSR has its roots in the financial crisis of 2008, the Take Back Wall Street Movement, and large-scale environmental disasters.
In response to calls for greater accountability, transparency, and a more positive contribution to society, companies have embraced the concept of sustainable economic, social, and environmental development, particularly in the communities where they conduct business. Some companies, for example, have started paying higher wages through fair trade agreements, whereas others have developed new technologies to reduce their environmental footprint. Companies such as Coca Cola have launched programs to ensure clean water, in part to ensure continued success and in part to support the need for clean water in communities around the world. CSR has become a strategy for conducting a company's core business in a more socially responsible way. Decisions about where to invest CSR dollars have been closely aligned with a company's overall business strategy.
Social Enterprises
The latest addition to the mix is social enterprises. These companies launch with the explicit goal of solving a social problem while making money. They're a blend of social and for-profit, with profits reinvested to scale the business to serve more people. One company commonly cited is Patagonia. The company's mission is to "build the best product, cause no unnecessary harm, and use business to inspire and implement solutions to the environmental crisis."
"Social first" companies, as well as many companies pursuing CSR strategies, are addressing a wide variety of issues, many of them aligned with the United Nations' Sustainable Development Goals.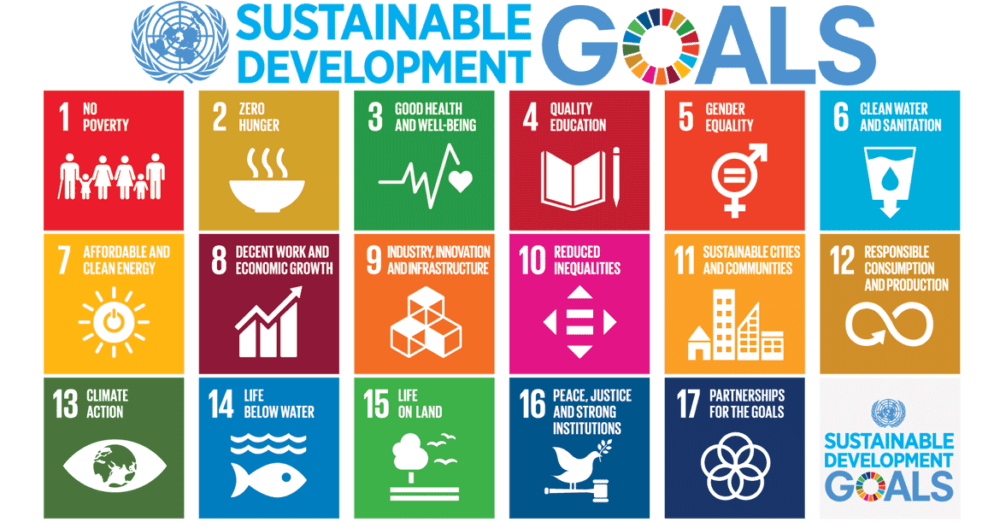 Figure 1: The United Nations' 17 Sustainable Development Goals for 2030
Social Impact Investing
Alongside social enterprises and CSR, a social impact investment sector has developed. This sector attracted $114 billion in 2017 to invest in social enterprises and companies engaged in CSR, a clear indication that people are interested in supporting businesses that contribute to solving social and environmental problems.[4] By comparison, charitable giving reached $390 billion last year. Although charitable giving still outweighs social impact investing, new approaches are gaining traction.
What's Happening in the Vacation Rental Industry?
In some respects, it's hard to tell. An analysis of 130 randomly selected websites owned by VRMA members around the world found that only four had anything to say about their social or community involvement.[5]
We have, however, seen some recent social impact initiatives promoted in the vacation rental and accommodations industry.
In 2016, Airbnb established a partnership with the Self-Employed Women's Association (SEWA) in India, a nonprofit organization of poor, self-employed women. Airbnb is committed to helping SEWA provide training and support for low-income women interested in hosting travelers. Working with the Indian government, Airbnb signed a Memorandum of Understanding (MOU) that clearly signals a commitment to inclusive job creation and to working in partnership with government officials. Airbnb is also working with low-income communities in Cape Town and other communities in rural, underdeveloped locations to expand tourism opportunities. This aligns with its goal to expand its cadre of new owners (hosts) and open new locations for travelers to explore.
In 2017, Booking.com announced a Booster Accelerator Program for start-up businesses. This competition supports the scaling of any new businesses making a positive contribution to sustainable tourism. The winner that year was Backstreet Academy, whose CEO, Jamon Mok, I interviewed in Singapore last year. Jamon started Backstreet Academy to connect low-income artisans in Southeast Asia to travelers interested in local experiences, such as learning how to make a copper bracelet or a bamboo bicycle. One of this year's top winners of Booking.com's competition is Sakha Consulting Wings: Women on Wheels. This is a social enterprise that offers safe transport solutions for women by women. These competitions raise Booking.com's profile, expand activities for travelers seeking local experiences, and address pressing social issues.
In the United States, some vacation rental companies are helping rent-by-owners (RBOs), some of whom are low-income accommodation providers, improve their operations. The primary goal is to reduce neighbor complaints and regulatory pressure on the industry.
Purpose-driven initiatives are also being launched that can enhance brand recognition and employee engagement, such as the Feed North Carolina (NC) Project. This project, supported by Topsail Realty, Bluewater, Sloane Realty Vacations, Outer Banks Blue, Resort Realty, and Intracoastal Vacation Rentals, collects nonperishable food products left behind by guests and distributes them to food charities.[6]
Developing a Social Impact Strategy
Deciding on a social impact initiative that aligns with your business strategy isn't easy. Many well-intentioned initiatives have reached train-wreck status because the extent of the commitment was underestimated, an internal champion at the senior level of the company was not onboard, too few resources were allocated, employees weren't given the time and space they needed, communication strategies were not well defined, and the development of new partnerships was poorly understood or nonexistent.
Along the way, however, some best practices have evolved.
Start with an assessment of your strategic challenges. Are you facing rental regulations or hoping to prevent them from gaining momentum? Has your owner growth stalled at a time when you're trying to grow? Are you having a difficult time attracting and retaining good employees? Is a key natural resource you depend on under threat, or are natural disasters increasingly threatening your community?
Because you want your social impact initiative to inspire your entire workforce, along with potential owners and guests, seek input from others about the challenges they are facing. Document and prioritize your challenges. Pick one that is critical to your continued success.
Ask, "How might we develop or participate in a social impact initiative that also helps us overcome this challenge?" Generate as many ideas as possible.
Select one idea to review in detail. Assess whether your company has the leadership commitment, skills, resources, and partnerships to engage in the social impact initiative you have identified. Leadership from the top is essential, even if the initiative is driven by others. Choosing a social issue that is totally outside your area of expertise, even if it's an important one, is risky. Also, check your assumptions about those you are hoping to help. Interview community members and subject experts. Use human-centered design strategies developed by organizations, like IDEO and Acumen. Keep selecting ideas to review until you find one that is a good fit.
If you partner with other organizations, clearly understand their goals, and make sure they understand yours. In writing, outline the goal of the initiative, resource requirements, roles and responsibilities, and the deliverables and timeframes.
Decide how you will evaluate your initiative. Measuring social impact can be tricky, so it's important to set specific goals and identify three to five quantifiable, high-level metrics. Focus on measuring the one thing you are seeking to accomplish. Measure outcomes, not inputs.
Evaluate your results and make changes, as necessary.
Revise your marketing to include your commitment to social impact.
When All Is Said and Done

Developing a social impact strategy can make good business sense. Perhaps more importantly, it's the right thing to do. As this year's President Club winner, Tim Cafferty, shared, "Members of VRMA make so many positive contributions to their communities. They are truly wonderful people who are committed to helping others." People need to know what you stand for. Developing a social impact strategy will make it clear.

Notes

1. M. Peretz, "Want to Engage Millennials? Try Corporate Social Responsibility," Forbes, September 2017. See also "Corporate Responsibility: Losing Faith in Business," Harvard Business Review, November–December 2018. The authors report on a survey of 10,455 millennials in 36 countries who have increasing doubts about whether businesses are really helping society, and fewer than half of respondents think companies behave ethically.

2. "Driving Corporate Growth through Social Impact," Deloitte Consulting LLP, 2015.

3. "Driving Corporate Growth."

4. "How Impact Investing Can Put a Profitable Spin on Charity," Forbes, December 13, 2017.

5. Park City Lodging has a section on social responsibility that includes nonprofit partnerships and sustainability initiatives on its website under About Us. La Jolla Vacation Rentals also has information about the charities they support under About Us. Island Realty has a community outreach link on their home page, and Cobblestone Creek has a home page section called Cobblestone in the Community.

6. Involving employees in social causes has been shown to enhance employee retention and morale. See, for example, Kathleen Kelly Janus, "Employees Will Stay Longer If You Involve Them in Social Causes," Quartz at Work, January 16, 2018.


<!-comments-button-->