Videos
2019 Vacation Rental Women's Summit
VRM Intel Live! All the presentations:
Unfiltered: The Real Cost of Working with OTA's and 3rd Party Channels in Light of Recent Changes at HomeAway and Other Listing Sites. – Steve Milo, CEO and founder, VTrips & Vacation Rental Pros
Converting Online Shoppers: Website Design & Usability Tactics – Brandon Sauls, CEO, ICND
Balancing Direct and 3rd Party Bookings – Peter Scott, President, Bluetent
Using In-House Damage Waiver Programs to Grow the Bottom Line – Laird Sager, CEO, Red Sky
2018 Acquisition Environment on the Gulf Coast – Ben Edwards, VP, Newman Dailey, founder Weatherby Consulting, former president, VRMA
Vacation Rental Industry Changes: What's in Store for 2018 – Ben Edwards, Newman Dailey; Lino Maldonado, Wyndham Vacation Rentals; Steve Milo, VTrips; Jason Sprenkle, 360 Blue; Paul Wohlford, Resort Collection
Getting the Most out of Property Management Software and New Technology – Doug Macnaught, Managing Partner, VRM Consultants & co-founder, Instant Software
Staffing Challenges: Finding, Training, and Retaining your Workforce – Sue Jones, CEO and founder, HR4VR and KLS Group
Using Data to Communicate with Owners for Inventory Acquisition and Retention – Jeremiah Gall, founder Breezeway and co-founder, FlipKey
2018 Industry Updates in Credit Card Processing, Travel Insurance, Smart Home and Channel Management – Panel
2018 Revenue Management and Comparative Data – Kameron Bain, Director of Operations, Beyond Pricing and Jason Sprenkle, 360 Blue
What Would Steve Craig Do? Profit-Driven Housekeeping and Maintenance – Steve Craig, CEO, Pro Resort Housekeeping and found, Vacation Rental Housekeeping Professionals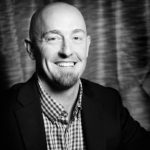 While facing fierce competition on the digital front, it's more important than ever to capture your audience on your website and focus on improving the user experience to increase your bottom line.
In video, Peter dove into specific tactics to generate more online bookings by optimizing your digital experience and creating an environment designed for long-term growth. While these adjustments may be small, optimizing will deliver an improved experience for your guests and increase your overall revenue. Presenters: Peter Scott, President, Bluetent
How to create a complete digital marketing plan for 2017. SEO, PPC, Social, Email, UI/UX, Analytics.
By Brandon Sauls, President and Owner, ICND
In today's competitive industry, streamlining operational efficiencies to drive revenue performance is the key to more success. There are metrics within your data that can tell you which processes could be hiding higher profits and these formulas could be your key to optimizing your vacation rental company.
Find out these key formulas, how to identify the data, and learn those areas where you could improve revenue performance and get more out of your business! Speaker: Heather Weiermann, NAVIS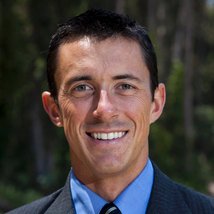 Learn how you can leverage data to make more money without spending a dime on marketing. We'll cover the basics of predicting demand, analyzing supply and competitor pricing, analyzing hotel competition, and understanding booking curves. If you are in charge of setting rates at your company and want to become more sophisticated in your pricing either to ward off "next-generation" competitors or to make your owners happier, this is a great opportunity to learn and share strategies.
Presenter: Ian McHenry, Co-founder and President of Beyond Pricing
Online Strategies for Homeowner Acquisition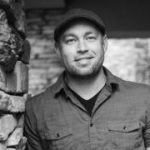 Strategies for landing homeowners. Combining your current tactics with online marketing for greater conversion.
Presenters: Joshua Guerra and Brian Selleck, Bizcor