"OTA independence is essential to our business strategy," said Christina Casas, founder and CEO of Exceptional Stays. "We decided long ago that we had a choice to make: use OTAs, or use the money OTAs cost to do our own marketing and customer outreach. We believed we have an edge because of our team who has strong backgrounds in digital marketing and sales, and the ROI of our marketing efforts outweighs the ROI of relying on third parties to do our bookings."
Casas founded Telluride Rentals in Telluride, Colorado in 2001. Today, the company manages 75 luxury homes and operates under the Exceptional Stays name, along with two other rental companies: Punta Mita Luxury Rentals and LuxuryBarcelona. Altogether, Exceptional Stays manages a collection of 127 properties in the company's Rocky Mountain hometown as well as Punta Mita and Tulum, Mexico; Cap Cana, Dominican Republic; Marrakesh, Morocco; Gstaad and Scoul, Switzerland; and seven destinations in Spain, with more international markets in the pipeline.
Casas has carried the OTA independence strategy through every market. Around 85 percent of their reservations are booked direct.
Granted, guests of luxury properties are, by nature, more likely to book directly than through a third party. While "luxury" can mean different things to different people, Exceptional Stays defines it as homes that are, well, exceptional. Some are simply interesting or rare, some are in high-end locations or have a high-end designer name, some have a unique story or history, and some are loaded with the ultimate amenities, like a full-time staff of 15 available 24 hours a day at the push of an ANYTHING™ button. Similarly, some of their homes are treasured family estates or massive celebrity-owned properties, like a €200,000-a-week hunting property in Spain, that rent only once or twice a year. Guests must be thoroughly vetted before being approved to stay in properties like these.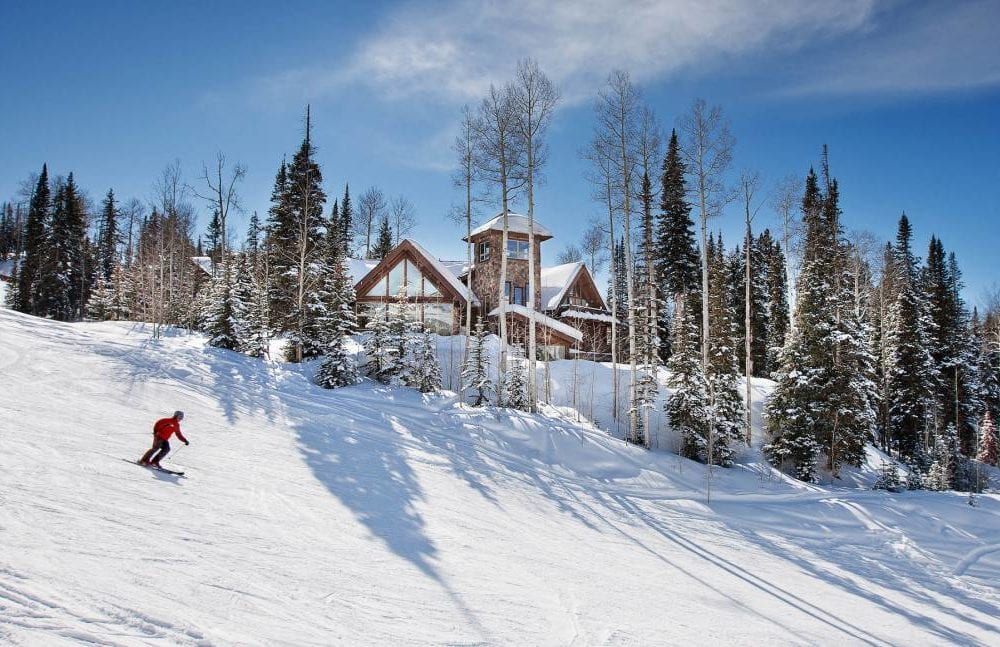 Vacations in an Exceptional Stays home can run into the thousands and tens of thousands of dollars per night. Making such a reservation is less about the property and more about the team behind it as staff must earn guests' confidence and, more importantly, their trust. Part of this means being knowledgeable and confident themselves. New staff members are required to visit each property in their area and truly get to know them by completing a task, like verifying website listing accuracy, before they can even pick up a phone. In Telluride, that process alone can take three weeks.

Once they've earned this trust, many of their guests return year after year. "Our bread and butter is our repeat database," said Natalie Binder, vice president. The team makes sure they keep earning guests' trust and loyalty by showing them loyalty in return with personalized notes and gifts, outbound calls on booking anniversaries, and the opportunity to book first. They also offer full concierge services to make reservations at restaurants or local activities, customize meal planning, shop for groceries pre-arrival, and other conveniences.

Staff longevity helps, too. "I think a lot of people take comfort in knowing we have an amazing team and knowing that they're going to get the same kind of service and see some of the same team members year after year after year," Binder said. "We're really lucky to have a lot of loyalty where a high percentage of our clients aren't necessarily shopping around or looking around. They're coming directly to us and asking 'What do you have? We stayed here last year, but do you have something different or new?' It becomes really important to offer that consistent service each time so that people don't feel obligated to go through those OTAs. They know what to expect, they know what they're going to get, they're not afraid of missing out on something by not looking on those sites."

The same loyalty applies to owners. Exceptional Stays won't take on a new home that competes with an existing one if the latter isn't at its highest occupancy. "What we don't want is to take on too many of the same properties that might compete with our existing owners," Binder said. "That's always really important to us, that we take on the right mix of inventory."

Not only does this loyalty on both sides earn the company valuable referrals for both direct guests and new homes, but it also builds strong relationships in which OTAs cannot compete.

That's not to say OTAs don't have their place in Exceptional Stays' marketing strategy. The team is conscious of the marketplace and knows they must have exposure on every channel.

"All of the properties we manage are exclusive to us, and we find that OTAs are effective in booking certain markets that we don't have such a powerful reach or certain lower season times when we can use a boost," Casas said. "Most of our properties are unique in size, luxury, or location, and in a high-demand market. It is easy for us to do direct bookings, so we don't use OTAs. On the other hand, in markets that are more competitive and where our product is not so distinguished, we need OTAs to help fill those gaps."

Still, for Exceptional Stays, it comes back to the human touch. "Even though technology is an amazing thing and is doing amazing things for this industry that are moving very quickly, you still can't forget the basics, especially in luxury," Binder said. "I think that's about human touch and human connection, and a lot of that has to do with how quickly you can respond to emails and phone calls and your follow-up and your ability to execute. There's no amount of OTAs or distribution or marketing or anything that can replace those things."

<!-comments-button-->