Listings sites such as HomeAway, Airbnb and Booking.com are continually investing in refining the user experience (UX), and there is much that both vacation rental managers and independent hotels can learn by closely watching UX improvements made by OTAs.
The following information was written by John Kearney, Director of Hotelient and Hotel Sales & Consultancy Specialist.
With OTA´s investing heavily in user experience across multi-platforms along with their huge budgets in online advertising spend, how can an independent hotel compete with this?
Here´s some helpful pointers to get you going in the right direction:
Booking Engine
This is where the OTA´s have invested heavily in the user experience. There is a reason that OTAs do not offer extras or added-value like roses or champagne during the booking process. Users want the final price in the fewest clicks. You will have plenty of time once you receive the reservation to promote these automatically, and the client will be much more receptive too!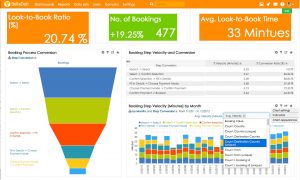 It is also critically important that your booking engine is visually great and easy to use for your guests. Sounds obvious, I know, but view your properties from a client's perspective. Notice how OTAs sell to guests and how they make it easy to complete a reservation, then look for a supplier that best replicates this. Also, you need to make sure that your booking engine backend can provide you with good analytical data, such as: How many visitors are coming to your booking engine? Where are they from? What dates are they searching for? How many days in advance are they looking to book and from which websites are they visiting you from? With this, you will be able to determine the right promotions at the right time to optimize your online conversions.
Note: Also, are you able to track how many searches (and what search parameters) are yielding zero results? How many error messages are being displayed?
Cart Abandonment
A re-engagement strategy can be what makes the difference. An email campaign shouldn't bombard or annoy customers; it should be treated as an extension of your customer service. It is perfectly legitimate when users have left your booking engine to send them an e-mail (even without completing a reservation) with a personalized follow-up message.
This demonstrates an appreciation of their interest, shows users that you value them as a customer and that yours is a property worth booking. Promo codes and incentives can stimulate impulse buying. However, this is not always necessary, as the email itself demonstrates that you value their business. It can also serve as a helpful reminder and quick route back to a home they had seen earlier and liked.
Website
Users tend to visit around 20 websites before making a reservation, so being the first website they find is not necessarily the best. What is important though is creating a bigger marketing database in which to target and to convert into potential future business booking directly.
Invest to get guests to visit your website
Gain their contact information
Target them afterwards
If your company has 15,000 visits per month to your website, how great would it be that even a mere 10 percent of those visitors is leaving their details with you. That´s 1,500 more people per month that you are connecting with, which is 18,000 more people in a year than you are contacting today. Asking potential clients to provide you with their email address will allow you to reconnect with them automatically, making the investment you are doing in online advertising offer better value and increase your online conversions. As Google is evolving to become the new OTA online, not only is it important to understand what you need to do to maximize your visibility, you also have to capture the clients once they get to your website
Reputation Marketing
In 2016, just monitoring your reviews by TripAdvisor and other review sites is not enough with management products largely becoming redundant. Users seek out independent reviews before making a reservation, with 95 percent claiming to read reviews before booking. OTAs understand this, so they make customer ratings and feedback a prominent part of the shopping process, offering millions of reviews directly on the site, so it is incredibly important that you are actively asking for feedback from your guests on channels that are important to your business.
Book Now
Now, doing the above is going to help your direct bookings but a good percentage of your guests will still come from OTAs no matter how good your digital marketing strategy is, so here are a few more cost-effective ideas that will help you connect with your guests and allow you to understand their requirements to further personalize your marketing message to attract more guests to book directly.

Allow your guests to connect to your free Wifi using their social media channels. This is a great way for you to connect with everyone visiting, not just one guest per reservation. You will also increase your Social media fan base as well as your marketing database. (Note: Companies like Silicon Travel can help with this.)

This is a great way not only increase your revenue but also learn what kind of experience your guests want, which will help you personalize even further. Having a PMS (Property Management System) or CRM (Customer Relationship Management) software that records buying habits will allow you also to customize your marketing messaging.

Make it easy for your guest to interact with you. Apart from promoting your services, apps can offer loyalty programs that provide your guests value and provide you with a great new marketing technique – Push Notifications & GPS Marketing.

None of the above are going to break your budget and will help set you on the path to increasing one of your most profitable reservations channels.  OTA´s are constantly improving their user experience, it is about time that we focus on this too.

<!-comments-button-->