With 1,400 employees, Vacasa is making headlines as the fastest-growing technology-enabled, full-service property management company in the vacation rental industry. Currently the second-largest vacation rental management company behind Wyndham Vacation Rentals, Vacasa has raised $40 million, manages more than 5,200 vacation rental units across 150 markets in ten countries, and is projected to have an inventory of 8,000 units in fifteen countries within the next year.  
Based in Portland, Oregon, Vacasa was initially launched as a booking service in late 2009 by Eric Breon and Cliff Johnson. The pair quickly realized that the booking service model, without exclusivity over the management of the properties, would not be able to deliver the quality experience that their guests were seeking. Even though they had scaled up very quickly on the booking service model, in 2010 they made the decision to pivot and scale back down to focus on a full-service property management model.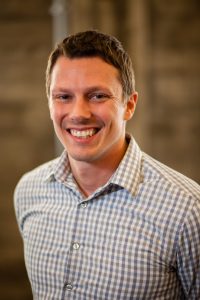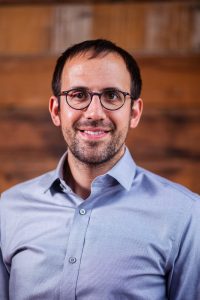 I had the opportunity to sit down with CEO Eric Breon and co-founder Cliff Johnson to discuss a variety of topics, including their business model, rapid growth, future plans, and the lessons they learned along the way.  
First, though, I wanted to know how these two power players came together to launch the company we now know as Vacasa, and I was surprised to learn that these two met on Craigslist.  
Johnson laughed and said, "To be fair, back then, Craigslist was a legitimate way to find a job.  
"Eric had posted a role on Craigslist looking for someone entrepreneurial," Johnson continued. "At the time I was working as a tax attorney. I had three hundred clients, many of which were small to midsize businesses, and I found myself more fascinated with the entrepreneurial side of business without knowing how to dive in headfirst. So I responded to that ad and went to meet Eric. We had a nice conversation in his living room, and I quickly discovered that we were remarkably philosophically aligned in what we thought a business could accomplish. I was in a legal profession that was stoic and resistant to technology and change. So for me, it was refreshing to meet someone who was eager to disrupt that, and even outside of the vacation rental business specifically, we were aligned ethically and morally." 
Breon began his career out of college working in venture capital and moved into the subprime credit card industry before starting Oregon Green Solutions, a company centered on making homes better for the environment.  
"That was my penance after working in the subprime credit card industry," Breon said. "I learned a great deal in the credit card industry, but adding fees on subprime customers wasn't what I wanted to do with my life. I wanted to do something that actually contributed, first on the environment front, and then on something I think is very important—opening up vacation homes to give great experiences to guests for their time with family and friends." 
In their initial meeting, the two discussed Breon's vision for the company. Breon was frustrated with trying to find someone to manage his vacation home and with his attempts to book vacation rentals for himself. 
"Eric's focus wasn't on making a ton of money, selling, and retiring," Johnson said. "Instead, his focus was, 'How do we make this thing that we love—staying in vacation rentals—an easier process?' At that time, finding a vacation rental was anything but easy." 
Breon gave examples from his personal experience: "Once, I tried to book a rental in the Seattle area, and the manager sent me a twenty-two-page document—which included all of Seattle's landlord-tenant laws—to initial and sign. I then had to find a fax machine to send it back to him. In other instances, I sent multiple inquires on VRBO, and no one would get back to me. Instant booking didn't exist. It was much too hard to find and book a vacation rental, and I thought, 'We can do better at this and make finding a vacation rental a more relaxing experience.'" 
Johnson and Breon decided to join forces. It was actually Breon's wife who came up with the name Vacasa, and the newly formed company began adding vacation rental homes to its inventory.  
"From the start, we were accumulating inventory in a variety of destinations in Oregon, basically in any market we could drive to from Portland, including the Oregon Coast, Sunriver, and Mount Hood," Breon said. "We had an owner on the Oregon Coast who was happy with the results we were giving him, both financially and on the service front, compared to what he had received from prior managers. He owned another home in Truckee and asked us if we could manage his home there. Two weeks later, we hired someone in Truckee, and the move went incredibly smoothly for us. It probably gave us some false confidence in how easy it was to launch new markets, because within a short time we were adding ten properties a month. It was a very successful market launch for us and was the foundation that we followed many times over." 
I asked Breon and Johnson if they knew early on that they wanted to be the largest full-service vacation rental management company. Breon answered, "That is our goal now, but it came through a natural evolution. Initially, we wanted to do a good job in what we were doing, and then we added another market, and then another market, and so on. It was probably just two years ago that we started to see a pretty clear path ahead of us to bring our services to every market in the world." 
Bootstrapped in the Early Days
During Vacasa's first two years in business, Breon and Johnson took on all of the management tasks. "One of the things that we did well in the beginning is that we did all the work, including housekeeping, maintenance, owner relations, guest relations, and reservations," Johnson recalled. "We did it all here in Oregon and learned how hard it was going to be to expand and how each market had its own nuances and regulations. That was both daunting and exciting at the same time. 
"Being bootstrapped and being forced to stay lean for the first couple of years of the business taught us a lot of lessons about where the business succeeds or fails. At the end of the day, you have to have quality at the local level, or it doesn't work." Johnson continued. "There is a very large barrier to entry in this industry because of how complex operations are at a local level. If we had started fresh with outside funding and had a goal of rapidly growing from day one, I don't know that we would have had that benefit of doing all that work ourselves. I always think it is interesting that Eric started out in venture capital in his first job out of college, but he chose to start his own business by bootstrapping the business for the first several years." 
Breon added, "I think there would have been a benefit to growing even more aggressively early on. The market has started to mature. At Vacasa, we are still a strong step above it on most fronts and in most places, but the level of the playing field has increased, which is a good thing for the industry. It was definitely far easier back in the earlier days due to a lower level of sophistication in the competitive set." 
Employee Growth
By the middle of 2014, Vacasa was managing 1,200 units with 420 employees, but the company's rapid expansion came with a few growing pains.  
"The biggest hiccup came when we initially began hiring on a large scale," said Breon. "We hired incredibly green people at entry-level positions, and we promoted them incredibly fast. Some of those who had started with us a year or two out of college would be managing one hundred people a year later. Conversely, we had employees who didn't step up to the opportunity at the same level, and there was a bit of a sense of entitlement or disenchantment due to an expectation that they had been there six months and had not been promoted. So we definitely had a cultural problem. There was a period of time that we overpromised on the potential for career growth, and so many people were growing at such a fast rate. Not everyone is suited for that progression. We both accidentally created a sense of entitlement that we had to resolve. In 2015, we started making some cuts with people who were not in the right roles and who were not moving in the right direction. It took us some time to work through that." 
Johnson added, "Now we focus on blind proactive employee surveys through which we learn whether we need to pivot or make changes or communicate better in certain areas before it becomes a real frustration. And a lot of it comes down to how good their manager is and how good their manager's manager is. A lot of our employees are pretty remote. So it comes down to how good their local team is, so we are always focused on having the right leaders. We don't always get it right, but we know we need to move fast if we don't have it right." 
"We have become much more conservative in how we speak to that," Breon said. "And we hire people for the role we need now. The trajectory for growth is still there, but now it is earned and appreciated instead of part of the bargain." 
"We just had our employee conference, and seeing that we've been able to maintain the culture and hire great people and give them great opportunities—that is the most inspiring thing to me," Johnson said. "We have people who have started with us as housekeepers and are now running regions with two hundred–plus homes, so there is a lot of opportunity for people who work hard and learn along the way. I always love seeing those stories and seeing how much of a difference it makes to them." 
With Vacasa's exponential growth, I wondered if Breon or Johnson ever felt like they were in over their heads. They both laughed. "I've never felt overwhelmed, have you?" Johnson turned to Breon. "I think we both thrive off of having too much to do."  
"It's not my personal style to be overwhelmed," Breon said, laughing. 
"It could be easy to get overwhelmed," Johnson said. "In this industry, as a whole, there is always more you can do. You can always improve, you can always be better. But if you let the last call or the last issue stick with you, you're done. Being able to compartmentalize and move from one thing to the next is a really important skill, regardless of the size of the company. Once you get to managing twenty properties, you have to balance owner needs, guest needs, property improvements, marketing improvements, tech improvements—there are a lot of things to balance. You can only tackle so many things at a time." 
To meet the demands, Breon built a custom workflow management system. "It was a key step for us to implement a custom system for on-demand incoming communications, where our team members can only look at one thing, and they have to resolve it before moving on. We should have done it six months earlier, but it has been really helpful for efficiency." 
Vacasa now has an internal minimum wage starting at fifteen dollars per hour for full-time hourly roles. The company also provides health insurance for all full-time employees, along with a six percent 401(k) match.  
Acquisition Model
Vacasa now has a variety of ways it approaches entering new markets. Seventy percent of unit growth at Vacasa is organic, and 30 percent comes from acquisitions. The company has completed fifty-two acquisitions and is still investigating new opportunities.  
The company's first acquisition was in December 2013 with a small company in Florence, Oregon, which was a logical extension of the Oregon Coast.  
"Maybe it would have made sense to start doing acquisitions earlier," said Breon, "but it was good for us to learn the industry a bit more before we started completing a lot of acquisitions. Integrating an acquisition properly is a lot of work. Now our process of integrating a new company is something I'm very excited about. We've done fifty-two acquisitions, so we've gotten pretty good at that game. A lot of it is about the timing—making sure that things are done in the proper order. In one of our early acquisitions, we wanted to get ahead of the curve, so we started entering all the reservations into our system. So that, of course, triggered sending out e-mail confirmations to all of their customers. Turns out, they had not told their employees yet. You can imagine the confusion that followed. A lot of it is just about making sure that you know exactly the conversation that you are going to have with every constituent—the homeowner, the guest, the staff—and that you do it in the right order. And then there is more technical stuff, but I think the core is that the communications flow with the right information at the right time to the right constituent." 
Breon added, "The majority of the people who have sold their companies to us are still employed with us. We like to retain the owners when possible." 
I asked Breon if there are common attributes among their acquisition targets. "There are really three major categories of the companies we acquire. The first is people looking to retire. There is a significant component there, and often these people will remain employed even if they are somewhat ready to retire," he said. 
He continued, "Another category are the ones where their financials are becoming weaker, and maybe they aren't able to effectively compete in today's marketplace. And the third category is people who run great businesses who just want to be a part of something bigger. A lot of our best acquisitions fall into this category. 
"All of our acquisitions are cash. Occasionally there is a seller financing component," he said. 
Technology
Vacasa began its operations by selecting Escapia as its software system and website provider, but it soon discovered that the system would not meet the needs of the technology vision they had for the company. "We were on Escapia for a little over a year, but we found that we kept building our own add-ons to do the things that Escapia couldn't do, so we transitioned to our own software that Eric built in July 2011," Johnson said. 
Breon added, "We were starting to realize that our back-end system was doing more than Escapia was doing in the first place. It was pretty simple to then swap out the parts that we were relying on Escapia for. Now our technology falls into two main categories. The first set of our tech is all about making what we do possible. If we just tried to put all of our units in all of our different markets into Escapia, and hope that we can see what all of our staff is up to and how efficient we are in all of our markets, it is not going to run well." 
"So the first part of our technology is making sure we are dialed in on the operational front, we know what we are doing, we are on top of every customer issue, everything is going to the right person so that we know it is going to get resolved, and we know when it was resolved. Workflow management is a big part of this. The second half is all about making more money for the homeowners and for the company. This is where we get into our yield management, our e-commerce, our channel management, and our algorithms to assign the perfect housekeeper to every job—technology that really improves our offering and improves our profitability and the revenue of our homeowners." 
Vacasa has built proprietary systems to meet all of its needs—almost. "We use Matterport. We did not build our own three-D imaging software, but I think we built pretty much everything else that you see at the VRMA. At one point we even built our own payroll software, but we've now outsourced that. It turns out there are other people pretty awesome at payroll, and we don't have to be the best at that." 
Using OTAs
Vacasa has embraced the use of OTAs as a significant source of bookings, and approximately 50 percent of Vacasa's bookings come from third-party channels. "We are channel agnostic," Breon explained. "We want to do the right thing for our homeowners. If we can get them more guests through the Vacasa site, we are going to do that. If we can get more bookings through third-party channels like HomeAway, Booking.com, or Airbnb, we are going to do that. For us, it is all about doing the best possible job for the homeowner." 
Funding 
In April 2016, Vacasa announced a $35 million funding round led by Level Equity, and in November 2016 the company raised an additional $5 million from insurance provider Assurant.  
"It is a pretty big internal evolution when you are raising $40 million in that there is a standard of doing business, record keeping, and multiple structural shifts that we had to implement to prepare to raise money at that scale. I don't mind fundraising, but I prefer focusing on the business," said Breon. 
Competition
Vacasa is often compared to other companies in the industry, including Evolve, Wyndham, and TurnKey, so I asked Breon and Johnson where they feel like they stand in relation to their competitors.  

"With Evolve, they have a different business model, more like the one we began with," Breon explained. "With the value proposition that HomeAway is evolving to with instant booking and the like, it is going to be a challenge for them." 

In comparing Vacasa to Wyndham, Breon said, "On a revenue basis, we believe we will catch them this year. I think we have a higher take rate on our properties and a higher overall revenue per property in terms of our economics and our inventory. On a revenue basis, while they don't publish it, I think we will catch them by year-end, and then the next year on the unit count front." 

Breon added, "With TurnKey, my personal belief is that they are building something more for the short term, where we are building something more long term and sustainable. Will they be a competitor in the next two years? Yes. Will they be a competitor five years from now? I think that is unlikely." 

"Looking at the competitive landscape throughout the field, I think that owners care about two things. They care about how much money they are going to make and who is going to take care of their home. Our goal at Vacasa is to win on both fronts. We are already incredibly good at optimizing revenue, and we do a great job at taking care of homes. The one big niche out there for property management companies is to be that high-touch property manager that has a pool of homes in which they do an unbeatable job at keeping their owners happy. There are owners out there who don't care how much they are earning. That will always be a significant segment of the vacation rental industry." 

<!-comments-button-->