Vacasa and Wyndham Destinations announced today that they have entered into an agreement under which Vacasa will purchase Wyndham Vacation Rentals for approximately $162 million, adding 9,400 exclusive units to bring its total inventory to over 23,000 homes. The transaction is expected to close this fall, and the senior leadership at Wyndham Vacation Rentals will join Vacasa's senior leadership team.
According to its press release, "Vacasa will finance the acquisition through a combination of cash and equity. The sale will be comprised of $45 million cash at closing, up to $30 million of Vacasa equity, and the remaining balance in either seller financing or cash at closing. Vacasa expects to complete the full integration with Wyndham Vacation Rentals by fall 2020."
We reached out to Vacasa CEO Eric Breon to find out more about the acquisition and to get an inside look at Vacasa's future plans.
Interview with Vacasa CEO Eric Breon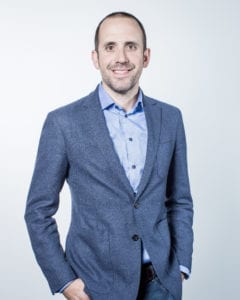 AH: The obvious question is—can we expect to see a Vacasa IPO soon?
Eric Breon, CEO: I don't think this changes our timeline on the IPO. We had to scale with or without [this acquisition]. I don't think it is an urgent thing for us, but it is something that is available to us when the time is right.
AH: In looking at how this acquisition stacks up to your previous acquisitions, at face value, this seems like a high-multiple acquisition based on what we believe Wyndham Vacation Rentals' EBITDA to be. When you look at the cost of this acquisition versus what you could have accomplished to get 9,000 units through lower cost purchases, why did you decide to go this route?
Breon: EBITDA wasn't necessarily indicative of the potential of the portfolio here. When you look at it on a revenue-multiple basis, and you look at the average revenue per unit, it is attractive inventory. When you look at that as the valuation construct, as opposed to EBITDA of this specific deal, it is much more reasonably priced.
According to Skift, Wyndham Vacation Rentals accounted for $237.5 million of revenue.
$162M / $237.5M = 0.68 net revenue multiple.
$237 / 9,400 units = $25k in net revenue per unit
AH: Will this slow your other acquisition efforts?
Breon: No. We will continue our momentum on our other acquisition efforts.
AH: How big do you want to be?
Breon: 40% market share.
If you think about the $160 billion industry, or whatever estimate you currently believe, I think—long term—there is always going to be room for other players, and there is always going to be room for rent by owners, But I believe there is a big opportunity for one company to truly benefit from scale and reinvest the proceeds from that scale to become stronger and stronger in terms of the value proposition we can offer for guests and owners.
AH: How are you looking at consolidating the teams?
Breon: The Wyndham portfolio has a lot of great inventory, but also a lot of great people. A lot of the leading management talent in the [vacation rental] industry is within Wyndham, along with so many people that we are excited to bring onto our team and get them disciplined with our technology to take things to the next level.
In general, we are more about hiring post-acquisition than firing. In the markets where we overlap—where we now have significant presence—you will see us merging those operational structures where appropriate. But at the same time, there is plentiful need and opportunity on the talent side.
AH: Do you expect inventory attrition?
Breon: I would expect attrition to be in line with historic trends for Wyndham, and they have strong retention. If anything, we expect attrition to slow. I think that is even more true with the Wyndham acquisition than our others. Wyndham's owners are getting everything they had, plus more revenue generation. In the single-owner companies we've acquired, it's a pretty big change when the company owner sells. When you look at Wyndham, their homeowners are already part of a large public company, and from that perspective there is very little change as they become part of the Vacasa family. Plus, homeowners will make more money, so we expect attrition to be low.
AH: Wyndham has a lot of assets. Do you think you will sell some of these?
Breon: Our general understanding is that most of their assets are key to the continuity of the operations, and in those cases, we will retain those assets. But if there are assets that we believe to not be essential to the ongoing operations, we would look at selling those.
AH: Vacasa's guest acquisition strategy has been heavily channel/OTA-based, while Wyndham has done a lot of brand marketing. Do you believe Airbnb, Booking, and Expedia will continue to drive the majority of your marketing spend, or do you expect to spend more effort on the brand?
Breon: We are still going to be very focused on our channel partnerships. We have great relationships with all the major channels, as—for us—we've found it better to work with them rather than compete with them. That said, the Wyndham business comes with a high percentage of loyal repeat customers, so we will see an uptick in direct traffic from that.
AH: Earlier today in the earnings call, WYND CEO Michael Brown indicated that there would be additional partnership levels between you companies. Does that include accessing Wyndham's loyalty program?
Breon: I don't believe we will be extending the Wyndham loyalty program [to our inventory]. We are not licensing the brand. We are not continuing the Wyndham brand. But we are looking for ways we can partner together and support each other's businesses.
AH: Bob Milne, your COO, served as president of Wyndham Vacation Rentals until five years ago. Did having him on board help in the discovery?
Breon: It's been great having his background and knowledge of the company, and he'll be a huge part of moving this forward. Bob knows all the senior managers quite well, so I'm excited about the opportunity to build on those relationships to hit the ground running.
AH: We've been looking at VR company valuations and the differences between exclusive and nonexclusive listings. What are the advantages of exclusivity for a vacation rental manager?
Breon: When you are doing as much business as we are, the exclusivity is essential. You need to manage rate parity across channels; you need to manage local operations and guest experience; and if you are going to provide the level of service that we do for the homeowners, you have to be there for every reservation.
AH: Efforts to build a large national brand (i.e. ResortQuest) in vacation rentals have historically proven to be unsuccessful. How will Vacasa succeed where others have failed?
Breon: I think there are a few reasons. First, we are very much based in technology, and that wasn't the case previously. Second, we have a dominant approach. Vacasa is the acquirer in all our growth. In contrast, a merger of equals is a very hard thing to pull off. That was one of the big problems. There wasn't a clear path forward or a single direction. Anytime you try to manage by committee, it is just that much more challenging. And third, the fact that we figured out the business model organically before we started doing acquisitions was key. We learned that when we bring new companies into the fold, we need to get them fully integrated instead of leaving them to operate outside of our technology.
AH: Wyndham retained some of the brands (i.e. Kaiser Realty, Hatteras Realty, and ResortQuest). Will you rebrand all the companies under Vacasa, or will you keep some of these brands alive?
Breon: We do retain some brands that we acquire so I think that decision to cobrand will be made on a case-by-case basis, We will do that where the brand position is relevant.
Additional Insight from Wyndham Destinations CEO Michael Brown
In today's WYND earnings call, CEO Michael Brown offered insight into Wyndham's decision-making process, "As we went through the strategic review, we felt that we could retain a lot of that strategic relationship as Vacasa takes over ownership and one of the major reasons we wanted to continue to have an equity stake."

Click here to see Wyndham's letter to homeowners.

Brown continued, "Vacasa is a great company. It's been in business for a decade now and has been a strategic in this space with expertise and really technology driven revenue generation. They do a phenomenal job on the demand side of the equation. They've got great scale and this only adds to the strength of what I consider as I've got to know their management team, their business model and their direction for the future, as we are the industry leader in vacation ownership and exchange. We believe Vacasa is the right buyer because we believe that they are the right leader for the vacation rental space and have done a great job over the last decade building their model and growing it and putting themselves in a position to make this type of transaction."

Brown also indicated that Wyndham would continue to work with Vacasa to grow its business: "I think there's a lot of strategic relationship opportunities that we can have with Vacasa, both in our Vacation Clubs and exchange business that warrants both of us staying very engaged together to help grow each other's business mutually."

The purchase increases the company's portfolio to more than 23,000 homes, spanning North America, Central and South America, Europe, and Africa. Signature Wyndham Vacation Rentals regional and local brands under the new Vacasa umbrella will include Hatteras Realty, ResortQuest, ResortQuest Whistler, Smoky Mountains Property Management, Kaiser Realty, Corolla Classic Vacations, and Vacation Palm Springs.

In the next 12 months, Vacasa shared that it expects to achieve more than $1 billion in gross bookings and an excess of $500 million in net revenue.

<!-comments-button-->