$2.2 billion in disclosed angel and institutional funding has been raised by startups in the vacation rental industry in 2015, and 99% of that investment is being used to build up online marketplaces including Airbnb whose 2015 funding  totaled $1.6 billion and catapulted Airbnb's valuation to $25.5 billion.
According to Fortune Magazine, over the past year Venture Capitalists have increased their funding of tech startups in virtually every corner of the economy by 92% compared to two years ago. In contrast, the vacation rental industry has seen a 750% increase in funding compared to two years ago.
The market is enticing. In the U.S. alone, the percentage of people over 18 who have stayed in a vacation rental has quadrupled from 8% to 32%, and it is now estimated that there are approximately 1.3 million vacation rental properties in the U.S. and 4.3 million vacation rental properties in Europe. With the size and opportunity of the market along with the fragmentation within the industry, VCs are finding attractive investment opportunities with companies innovating in the vacation rental space.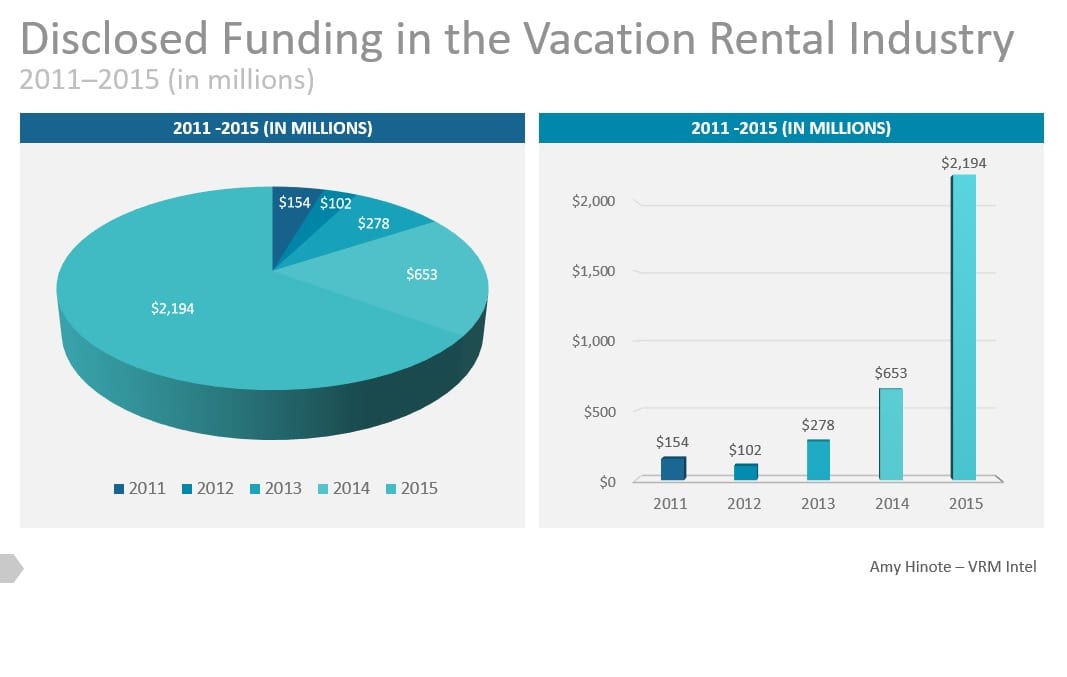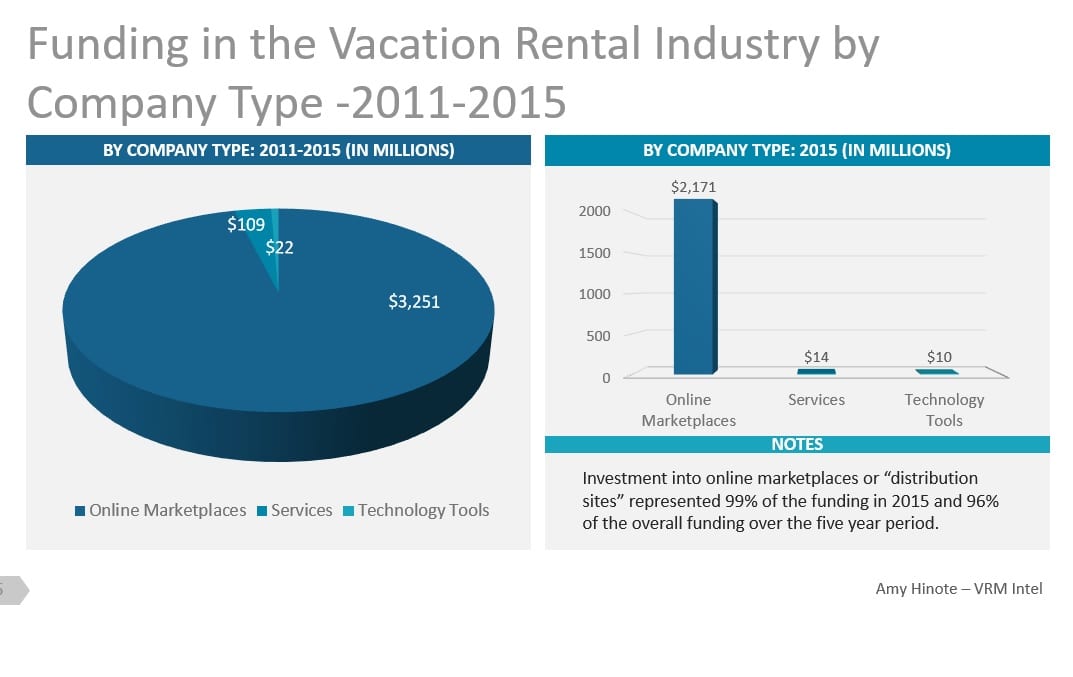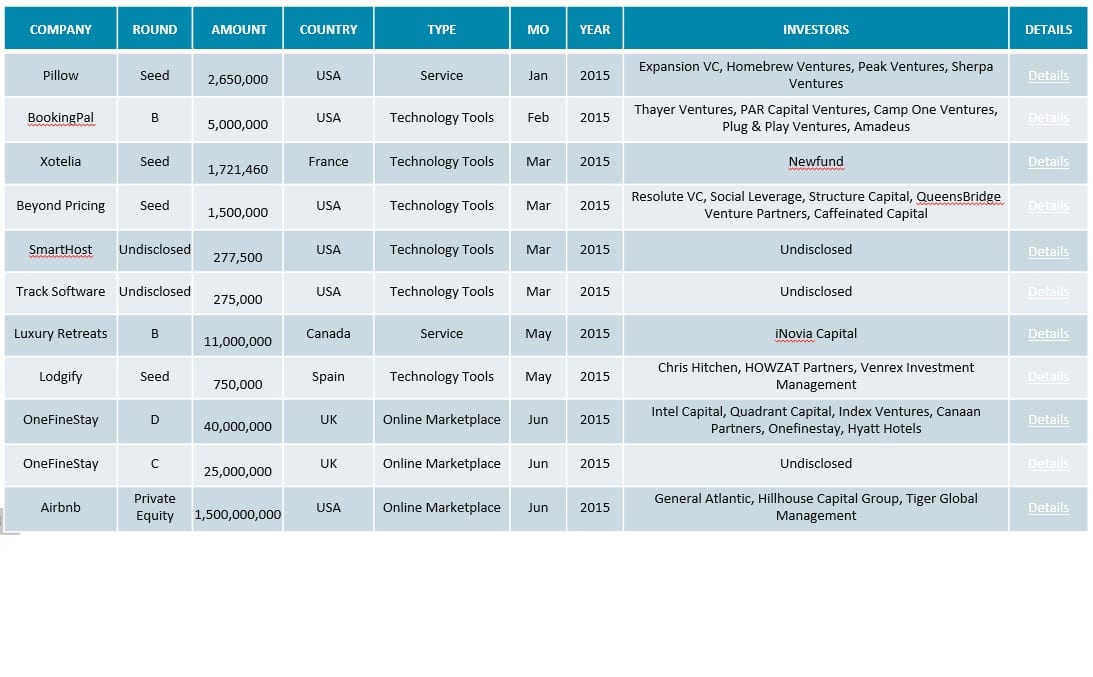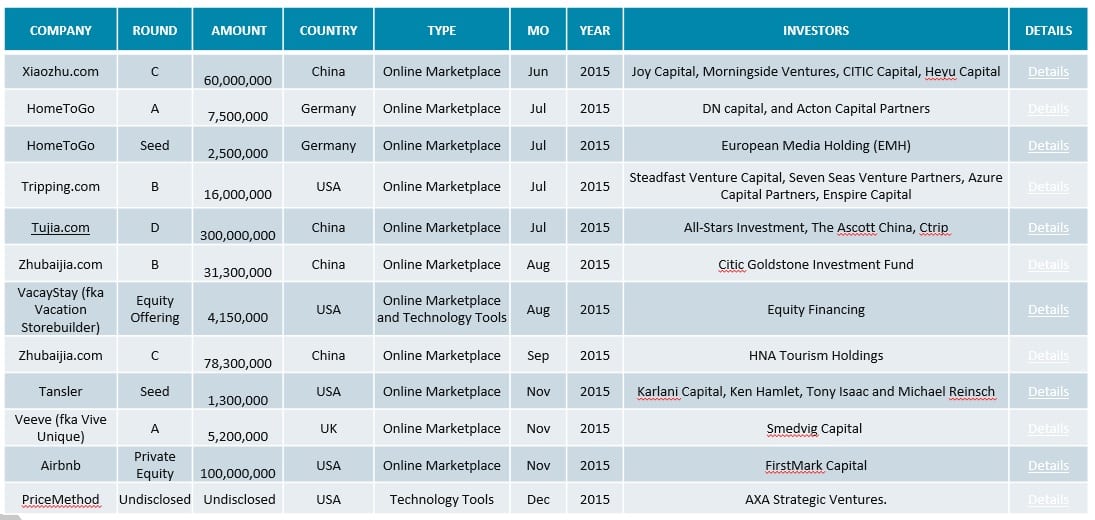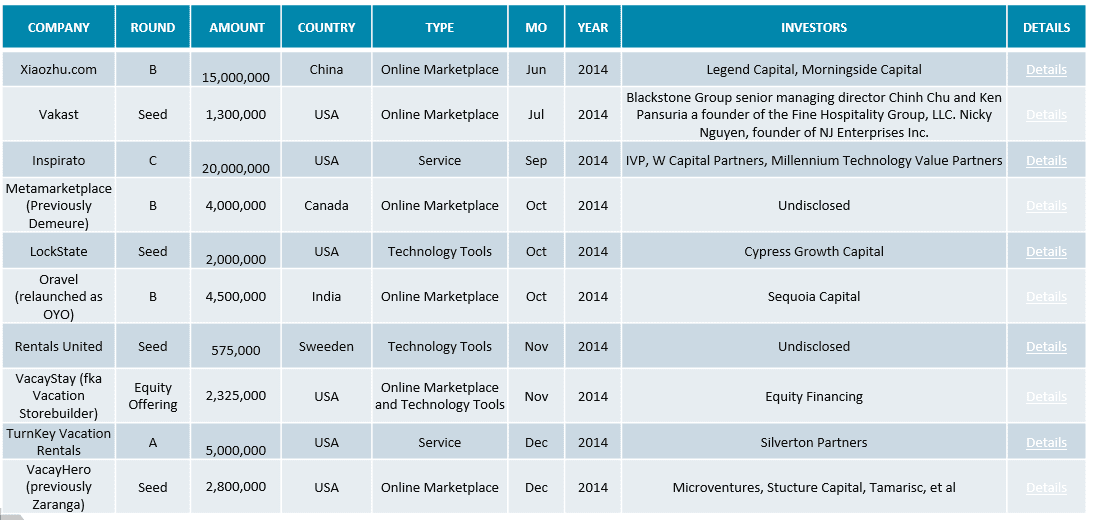 <!-comments-button-->