This is part 3 in the Under the Hood Series in which we interviewed executives from seven on-the-grow vacation rental management companies to discuss everything from growth strategies to company culture, technology and marketing to future predictions for the industry. 
Part 1: A Look Under the Hood at Vacation Rental Pros
Part 2: A Look Under the Hood at Kokopelli Property Management
Part 4: A look Under the Hood at Winter Park Lodging Company
Following Hurricane Hazel in 1954, South Carolina State Senator Dick Elliott, previously a property maintenance man, saw the need for post-hurricane development and professional property management. Elliott plunged headfirst into real estate and vacation rental management and opened the doors to Elliott Beach Rentals. At the time he handled rentals, maintenance, owner relations, guest services and anything else that came along, including serving as a North Myrtle Beach Councilman from 1962 to 1966.
In 1976, Sen. Elliott was appointed Vice Chair on the Horry County Council, which propelled him into state politics and service. In 1982, he was elected to the South Carolina House of Representatives where he served for 10 years before being elected to the South Carolina Senate in 1992. Sen. Elliott retired from politics in 2013 and is credited with bringing many improvements to the area including infrastructure and roads which expanded tourism in the North Myrtle Beach area.
Rick Elliott, Sen. Elliott's son, joined forces with his father to scale the business after receiving his MBA from Univ of SC in 1990 (although, make no mistake. He is a Clemson fan through and through). With Sen. Elliott's time being more and more consumed in service to the state, Rick joined to the team to put in a solid corporate structure which would allow the company to grow from 100 properties under management in 1990 to over 1,400 properties in 2013.
In 1990, Rick handled all the marketing and accounting. "Dad wanted to be on the front line and do it all…meet everyone, check everyone in, and meet with all the owners."
Elliott Beach Rentals now has 40 full-time employees and adds seasonal employees to the mix during peak weeks, typically from mid-May through the end of September.
Owner Relations
When asked about the number of properties Elliott Beach Rentals manages, CEO Rick Elliott consistently answers, "We manage one property at a time, one homeowner at a time."
Elliott added brick and mortar locations to his target areas. "Guests and owners have an increased comfort level and familiarity when they see and feel a physical presence. We staff these offices with Owner Service Professionals, who serve as the point of contact for homeowners in the area. We make sure we hire professional and skilled personnel, and we pay them well. It's a key factor to our success with owners. Elliott Beach Rentals's owners like the continuity that comes with seeing the same face."
The satellite offices also help Elliott Beach Rentals target specific complexes and developments. "It's our way of investing in a targeted area and taking a large portion of inventory. Our homeowners appreciate that we have made a commitment to them and their area."
"We focus on one area of growth, and try to be the best in that area," said Elliott. "Business owners should tell customers exactly who they are and what they specialize in. Early on, we saw the fallacy in trying to be all things to all people."
By 2005, inventory from new development projects had been added to the market, and Elliott Beach Rentals benefited. "We grew because we specifically targeted each development. We grew substantially from 2005-2006 and have been able to maintain sustainable growth since that time," said Elliott.
Property Management Software
In 1990 when Rick Elliott began to grow Elliott Beach Rentals, he didn't have a property management system. Like many VRMA members at the time, he used the "Rez Board" system, a manual method of keeping up with reservations which became inefficient as the company grew.
Putting a solid system in place was a critical part of Elliott's strategy; he focused first on designing an efficient, scalable reservation system and reached out to IBM certified consultant Rick Flanagan who, in 1993, built a custom system for Elliott Beach Rentals – a system still utilized by the company today. Elliott emphasizes, "As a result, we were the first in our area to have online booking on our website."
Marketing
Elliott's marketing plan follows their regional-targeting strategy with the creation and promotion of complex-specific, region-specific, neighborhood-specific microsites which include online booking, original content and search engine optimization.
"I would encourage PMs to build microsites for specific area and communities," said Elliott. "They let people know you want their specific business and are willing to commit to their community. We are able to do a lot of branding of business segments using microsites. We have original content to promote every development in every neighborhood with internal linking between the sites."
Elliott also advises vacation rental managers to hire a marketing person who has demonstrated skills in social media, online reputation management, and content creation. To supplement marketing efforts, "Get some college kids, give them a big title and pay them $10/hour," joked Elliott.
Housekeeping and Service
Overall, Elliott prefers to do most things in house, and their volume of business allows them to accomplish that. According to Elliott, this is especially true with their housekeeping department. "If you can hire your housekeepers in-house, I recommend it," says Elliott. "Additional fees, better service and accountability make it worthwhile for your company."
Company Culture
Like Sarah Bradford at Winter Park Lodging Company, Elliott puts a large value on being passionate about the work. "You got to have passion. If you don't have the passion what is it all worth? It is about making people happy, and in our business we get the opportunity to do that every day."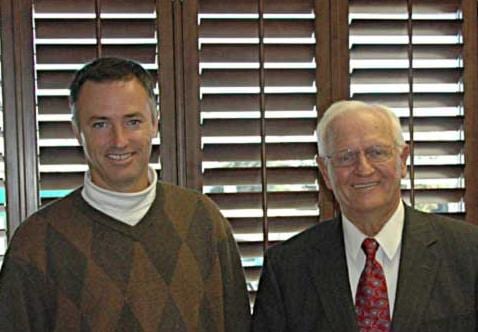 Elliott Beach Rentals has weekly management meetings. "I used to sit at the head of the table," said Elliott. "Now, I sit off to the side and just try to provide constructive direction to make sure we are all working together. Sometimes team members don't want to agree. It is ok to have different opinions, but when you open the door to walk out of the meeting, you walk out as one team."
Elliott also emphasizes leading by example. "We work in an industry of pennies," said Elliott. "I get to work early in the morning and walk around the parking lot to pick up cigarette butts and check the dust on the railings in the office hallways. I do this every day to show our employees that owner service is all about the details. Small things make you money."
Looking to the future
We asked Elliott about the competition third party distribution sites bring to the industry. "All these distribution avenues, I see nothing wrong with them," said Elliott. "Expedia, HomeAway…I'm big fan of them all. In the past I have shied away because of the damage to our organic search traffic. But other managers can decide for themselves which ones work best for them."

"It is similar to the NAR (National Association of Realtors), you aren't going to see FSBO's (for sale by owner) running the show."

Elliott also sees more need for targeted marketing in online travel agencies. "There is a need for more niche marketing and segmented marketing in OTA's," said Elliott. "I think we will see more of that in the future."

With consolidation, Elliott observed, "Wyndham is coming in our market. In the end, whoever provides the best service is going to win. The VRMs are going to have to work. We need to have an on-site mentality in managing our properties in order to compete effectively."

By Amy Hinote

Related Articles:

Part 1: A Look Under the Hood at Vacation Rental Pros

Part 2: A Look Under the Hood at Kokopelli Property Management

<!-comments-button-->